TCNJ students recently returned from a two-week overseas class titled "Sustainability Europe: Ireland and Portugal". This annual educational experience, run by Dr. Anthony Deese of the Electrical and Computer Engineering Department in partnership with The Center for Global Engagement, provides an opportunity for students to explore global sites related to the themes of sustainability, energy and new technology. 
Junior Biomedical Engineering major Jeffrey Wester said, "The best way to learn about sustainable engineering is to visit the places where it is done best, and that is exactly what we did in Ireland and Portugal. We learned hands-on about new technologies that are transforming the way energy is produced."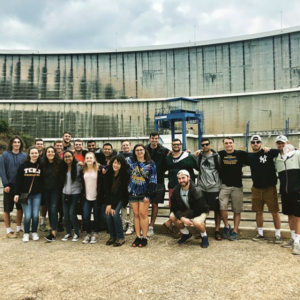 The objectives of the trip focused on providing an introduction to the field of sustainable engineering, building general engineering and design skills related to sustainability, and providing students with a global view on contrasting engineering practices between the US and Europe. To do this, students toured the 12MW solar generation facility in Ferreira de Alentejo, visited the Abrunheira Eco Park and Waste Treatment Center, an automated greenhouse, and participated in talks led by Dr. Deese and other professionals in the sustainability field.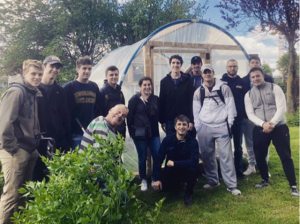 Junior Electrical Engineering major Connor Dick found the experience to be "eye-opening", "Our lectures were complemented by visits to solar, wind, hydroelectric, and power transmission sites, where we learned the fundamentals of these sustainable technologies. I'm walking away with a better perspective on renewable resources and how critical they are for our future. I now know exactly what career path I want to take." 
The Sustainability Europe program is one of many study abroad opportunities available to TCNJ students and is offered annually in May for anyone interested. Engineering students can receive departmental credit by passing a final exam and completing a design project tied to solving a sustainable engineering problem.   Dr. Deese looks forward to welcoming next year's group of students seeking to learn about engineering practices in foreign countries while enjoying different cultures.