How do you get a room full of undergraduate students excited to learn about reading resistors? Make them compete with prizes at stake. The TCNJ Student chapter of IEEE (Institute of Electrical and Electronics Engineers) figured this out and decided to organize a Resistor Relay this fall.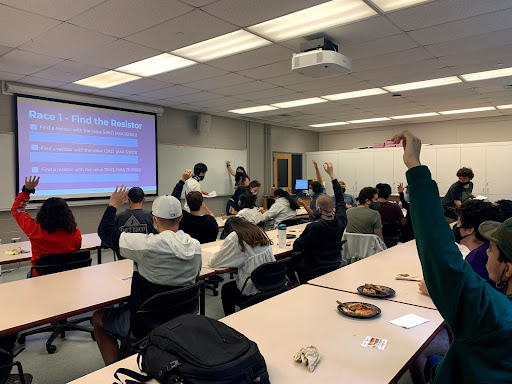 Undergrad engineering students getting their scores at TCNJ IEEE's Resistor Relay 2021.
Resistors are electrical components that regulate current flow in a physical circuit. Most resistors are only a few millimeters long and have colored bands across the middle. These bands are used to represent the resistance and tolerance values. Every color represents numerical values and labels each resistor. At the relay, engineering students were split into teams and raced to decode a series of resistors as quickly as possible. 
– Anisa Lateef '22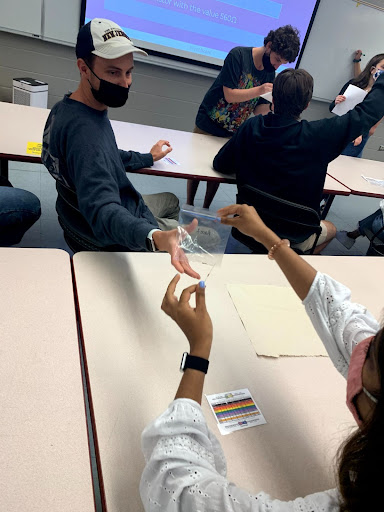 Teammates passing along resistors to decode as quickly & accurately as possible.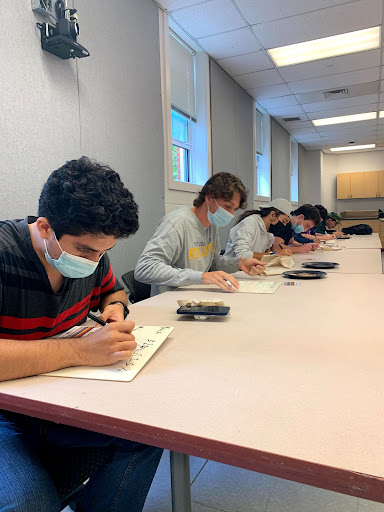 Members at the first end of the relay identifying their mystery resistor.
If you are an engineering student and did something awesome you want us to know about, email us at: soengweb@tcnj.edu.